In the golden sunset burning--
Lapped against a maiden's hand,
By the ford returning.

Dainty foot and gentle breast--
Here, across, be glad and rest.
"Maiden, wait," the ripple saith.
"Wait awhile, for I am Death!"

"Where my lover calls I go--
Shame it were to treat him coldly--
'Twas a fish that circled so,
Turning over boldly."

Dainty foot and tender heart,
Wait the loaded ferry-cart.
"Wait, ah, wait!" the ripple saith;
"Maiden, wait, for I am Death!"

"When my lover calls I haste--
Dame Disdain was never wedded!"
Ripple-ripple round her waist,
Clear the current eddied.

Foolish heart and faithful hand,
Little feet that touched no land.
Far away the ripple sped,
Ripple--ripple--running red!
Once a ripple came to land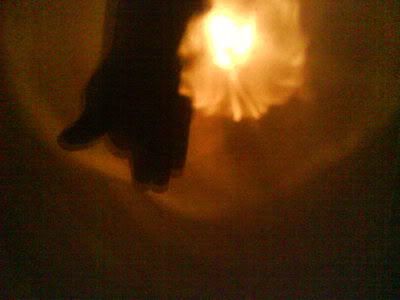 last night natalie and i were making shadow puppets. all we could fairly manage was the dog. that is hers in the photo above...she is inspired now so we are learning to become shadow puppet masters :)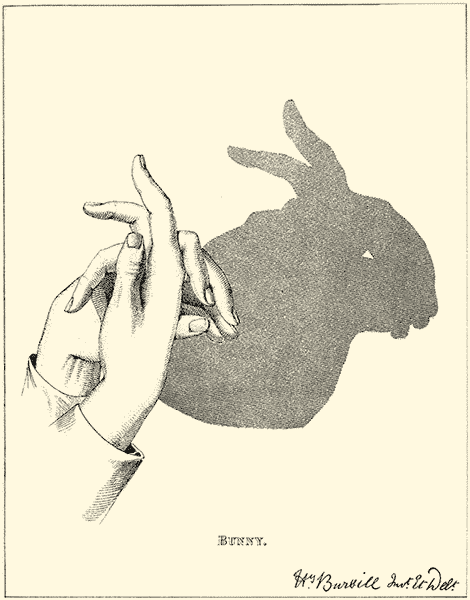 (also posted at
my miniature journal
&
finding moths in my pocket
)
we heart it
...it's filled with visual lovelies, photos, artwork and such...i have put
my link of what i heart
under the links here at flying tricycle (i've also put the feed on my
finding moths in my pocket
)...i think you all would really enjoy the site...
found on we heart it, by
verdae
i just found this wonderful site, called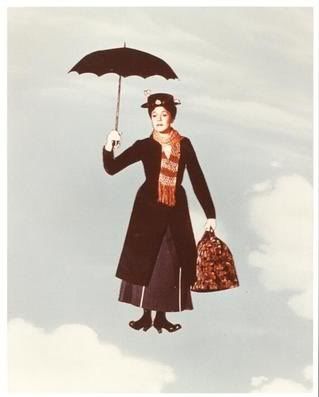 "First of all I would like to make one thing perfectly clear....I never explain anything." - M. Poppins

My baby, with me,
And look at the stars
That shine on the sea!
There are two little stars
That play bo-peep
With two little fish
Far down in the deep;
And two little frogs
Cry "Neap, neap, neap;"
I see a dear baby
That should be asleep.
Come to the window,